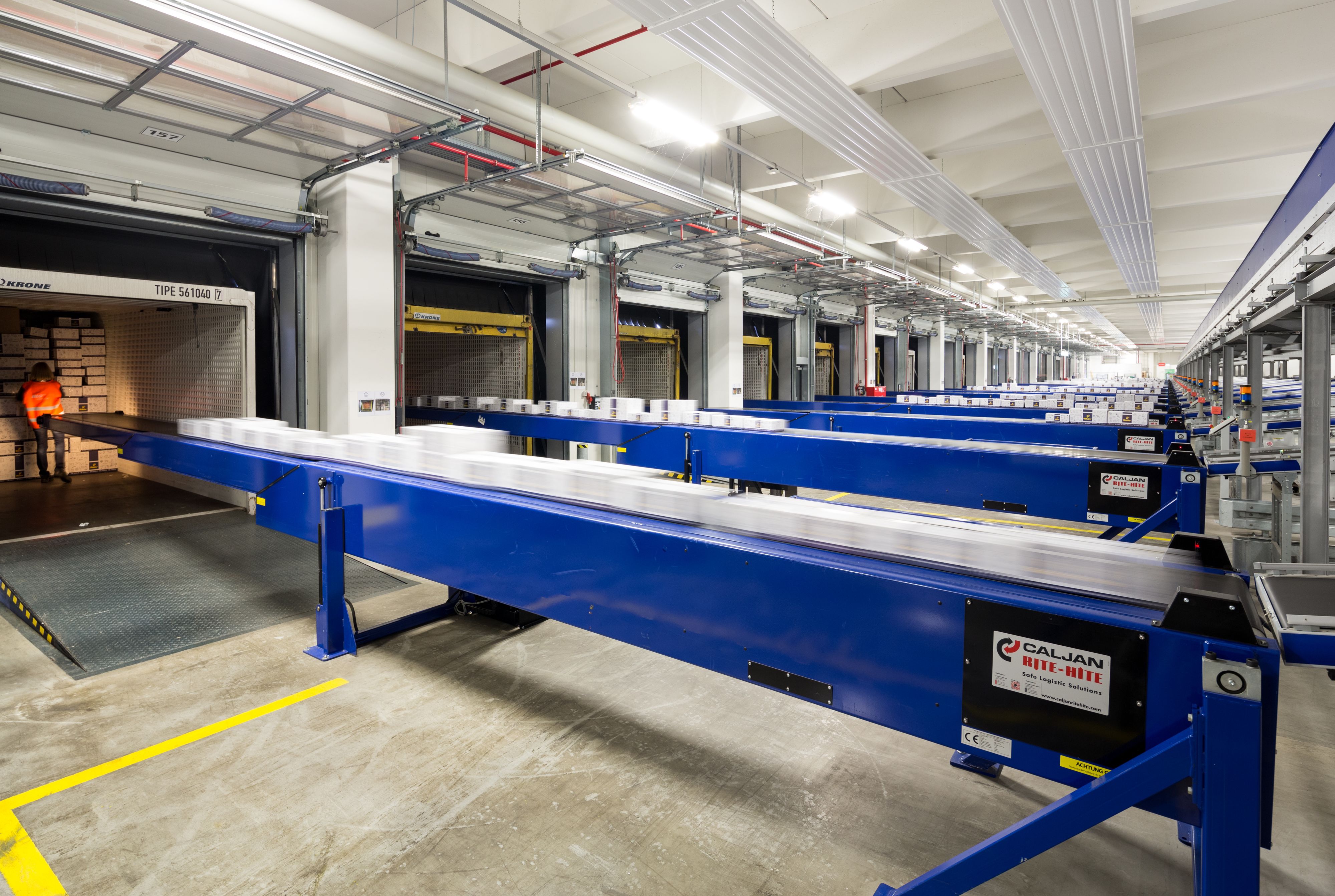 IRiS
Interactive robotic system for unloading sea containers
The unloading of containers is one of the last non-automated activities in a highly engineered transport chain. A significant share of imported and exported containers is unloaded or loaded in seaports. Existing automatic and semi-automatic systems do not meet the requirements of port operators due to high investment costs, long commissioning times and necessary infrastructure adaptations and are only used to a limited extent. The aim of the IRiS project was to develop a new type of mobile robot system to improve the efficiency and ergonomics of handling processes at seaports. The mechatronics developed for this system enable simultaneous unloading of entire rows of packages on the one hand and fast and flexible deployment without major adjustments to existing operational infrastructure on the other. In addition, an intuitive human-robot interaction interface was developed in order to be able to deal with disruptive situations as quickly and effortlessly as possible.
Further information on the IRiS project including the project profile on the BIBA website:
http://www.biba.uni-bremen.de/forschung/projekte/abgeschlossene-projekte.html#projectIRiS
Watch how the interactive robot helps with unloading sea containers
One of BIBA's core competencies is the automation and support of unergonomic and strenuous activities in various industrial application scenarios. The mobile robot intends to provide a solution to relieve the burden on humans and to improve the efficiency of handling processes in ports at the same time.
Vacuum gripper, DT, LED status visualization, conveyor technology -
This is how the final IRiS robotic system works
The prototypical IRiS container unloading robot with an adaptive degree of automation was evaluated in a test environment at BIBA regarding robustness and unloading performance. Due to the systematic, vacuum-based unloading approach, gentle handling of parcels was demonstrated, and by unloading full rows, a high unloading performance of up to 3200 parcels per hour was determined. In addition, the intuitive usability of the interaction interface was validated in user studies with operational staff. In the project, BIBA was responsible for the development and integration of mechatronics and system control as well as the methods for human-technology interaction.